Here are a few links to some of our wonderful Sphynx friends from around the globe :-)
MikiSanuki Sphynx are bred by Wil Olfers from the Netherlands. She is the wonderful breeder of my boy Sol and her cats appear in almost all Misfits Pedigrees. Its a real honour working with such a wonderful breeder.
MagicsAngel Sphynx are bred by my very sweet friend Ame from Belgium. Ame has the ONLY breeding cat to ever leave Misfits and I am very proud to be receiving my first MagicsAngel next year in the form of my new boy Jetfire.
Faith Gillick is the wonderful lady behind Shangari Sphynx, from Sheffield UK. Faith is the most caring kind hearted person you could wish to meet and her wonderful personality shines in each of her kittens. Faith has been a drear and trusted friend for many years and it is so wonderful knowing her x
I am so proud to have my very own little Elfes Du Lac in the form of Felena. Florence produces some wonderful Sphynx in the gorgeous setting of Switzerland and is very dedicated to HCM scanning all her cats.
Nicki is the breeder of some wonderful Sphynx cats from imported USA lines and also the proud of owner of some very well deserved TICA award winning cats. Nicki is the breeder of my girl Beano and I am so pleased to working alongside of her :-)
Jan was the first lady to bring Sphynx here to the UK back in the 80's and will always be the Godmother of Sphynx to me. Jan was very kind enough to let me use her boy Chou at Stud which lead to the birth of my wonderful little Frog :-) Jan still breeds some wonderful Sphynx babies down in Christchurch.
BuffNaked Sphynx are bred by Maragret up in Sheffield South Yorkshire and are a real credit to her and anyone lucky enough to own (or be owned by) one.
With so many breeders in Russia sadly not HCM scanning it is such a breath of fresh air knowing Olga and Vita from Vandvis Sphynx cattery who are so very dedicated to helping our wonderful breed be free from HCM by scanning all breeding cats annually.
We had such a fun day with Nigel from KS Digital and the cats enjoyed their photoshoot too! Some really nice quality shots of all my cats and I hope a fun day for Nigel too :-)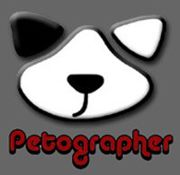 We also had a visit back in 2009 from the Lovely Chris of Petographer. The cats were very relaxed and the photos were wonderful Many Thanks!


Some must view links for all Sphynx lovers:
Sphynx Cat BioCare is a lovely Shampoo range especially designed for Sphynx cats and their various skin needs. with more and more Sphynx care products being formulated and added regularly this website is definitely worth a look!
"The Nudes" is a wonderful website full of Sphynx goodies including the wonderful book "The Nudes" plus T-Shirts for both you and your kitty. Not only will you get some wonderful items you will also be contributing towards HCM research in the Sphynx.
Lesley from The cat Cover Company created our stunning Misfits Cat Carrier Covers. Lesley can add your embroidery to almost anything and we can HIGHLY recommended!
Cat Playstations offer a fantastic range of cat trees for both indoor and outdoor use. Built with your cats entertainment in mind these are wonderful additions to any house or garden.
It's never easy finding someone to trust with your little Sphynx Children when you have to go away on holiday or for work. Whilst I make every effort to have my little Misfits back home with me during these times its not always possible and if you are looking for a home from home I can quite happily recommend Jasspurr cattery as a friendly warm loving place for your Sphynx to stay. Jass is a Sphynx Mummy herself so knows first hand all a Sphynx needs.