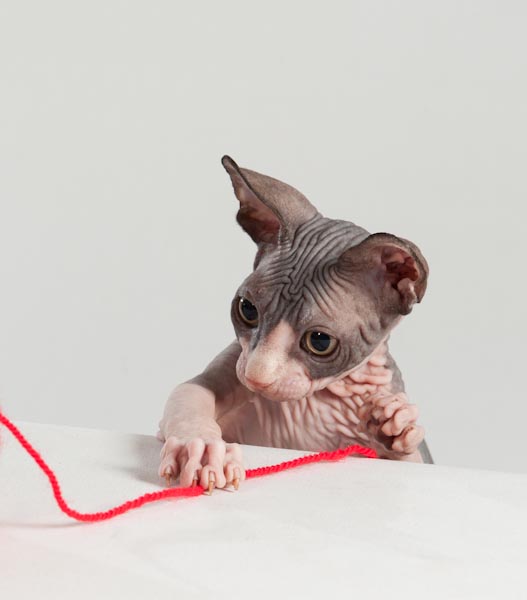 Photo by KS Digital
Misfits Sphynx kittens
Different with a difference

All of my Sphynx kittens come fully vaccinated, Micro-chipped, spayed/neutered and come with 4 weeks pet insurance with PetPlan. My kittens are all registered with TICA however we are a TICA, FIFE and GCCF registered cattery so can register you kitten in another governing body as-well if you are planning to show your little Misfit.
My kittens leave me at 15/16 weeks of age and come with a full aftercare sheet, copies of Mum and Dads most recent HCM scan (and other relations if I have them), comprehensive kitten pack including toys, bowls, blanket and scratching post, you will also receive a personalised CD with all your kittens photos and videos from birth to the day they leave me.
I personally deliver ALL my kittens no matter where in the Country they are going. Whilst doing so I can give the new owners a full kitten bathing demo and will stay until both kitten and new owners are comfortable and happy.
So what makes us different?
Misfits kittens are "Misfits for life" this means I am on hand 24/7 should you need any help or advice with your little baldy baby and this is for the lifetime of your little Misfit. We have a Misfit Meet up at-least once a year where all Misfits Mums and Dads are welcome to meet up and swap photos and stories, I also have a Facebook page where you can swap tips and pics on a daily basis with other Misfit Mums and Dads and other Sphynx enthusiasts. When you let a Misfit into your life you don't just get a new family member, you get a whole new family too!

Before you purchase a Sphynx


Before you purchase a Sphynx, please make every effort to find out as much as you can about the breed. The Sphynx is not a cat that should be taken on lightly, kittens are cute but they will need allot of attention both mentally and also physically with weekly bathing and grooming (See our care page) Of course choosing a Breeder is just as important as choosing a kitten. This link How to choose a Breeder will take you to the Sphynx cats website which has an excellent article on what to look for when starting your search for an HONORABLE Sphynx breeder.

By nature, Sphynx are a healthy breed however due to their limited gene pool at one time or another other breeds of cat have been introduced into help expand the gene-pool and to create the Sphynx cat we see today. Of course these cats were not without their own genetic flaws which have now been introduced into the Sphynx gene pool along with the new blood.
They are not a quiet cat and they adore human company, they are not a cat that likes to be left alone for hours on end and is therefore not suitable for working families as they can get very depressed and pine for their owners if left alone for too long.
Be sure you know as much as possible before you buy, read every book you can find, visit every web site you can find and why not join a Sphynx club or two. Also you could attend a few cat shows and talk to as many breeders and Sphynx owners (or is that slaves?) That you can. You will be given much conflicting advice, but common sense often allows you to decide which advice makes the most sense. The more you know before hand the better equipped you will be to deal with situations should they arise. The majority of Sphynx who end up in rescue are there because the owners weren't aware of just how much was involved in owning one; make sure yours isn't one of them.